Movie News
Armie Hammer on Clint Eastwood's J. Edgar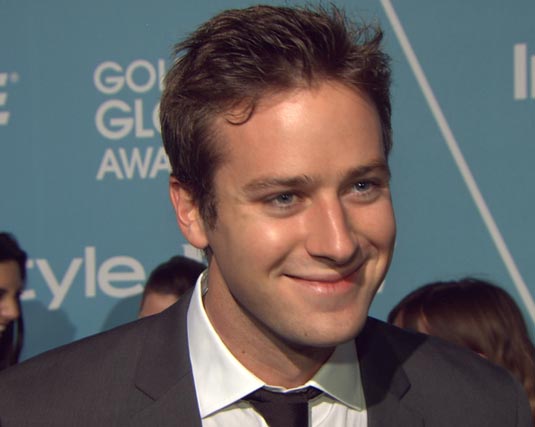 Clint Eastwood's J. Edgar Hoover biopic titled J. Edgar (at least in this moment) is coming, and we already had several reports about the project, so you already know that Leonardo DiCaprio is set to play Hoover, while The Social Network star Armie Hammer will play Clyde Tolson, Hoover's assistant, closest friend, and rumored lover.
Ok, let's stop right here, because this young actor has revealed more information on the movie, so check it out!
Here's what Hammer has to say about the whole thing:
"I'm playing Toulson up to his elderly age! Makeup stuff comes within the next couple weeks. We're definitely doing a lot of wardrobe stuff right now, but the makeup stuff we haven't done yet."
Let us also remind you that Judi Dench joined the cast in an unspecified role as well, and in an interview with Vulture, Hammer confirmed her addition to the cast and said that she'll be playing Hoover's mother. "Really perfect," Hammer said of her casting.
According to the most of the reports, the story "…mainly follows Hoover and Toulson as young men, but several flash forwards will be scattered throughout the film that show the two as old men in their seventies.
While initially only colleagues, Hoover and Toulson will share an onscreen kiss following an altercation, which then leads to Hoover bringing Toulson in as the FBI director's right-hand man."
Production on J. Edgar is set to begin next month.