Movie Photos
Ashton Kutcher Gets Steve Jobs Makeover for Upcoming Biopic JOBS: GET INSPIRED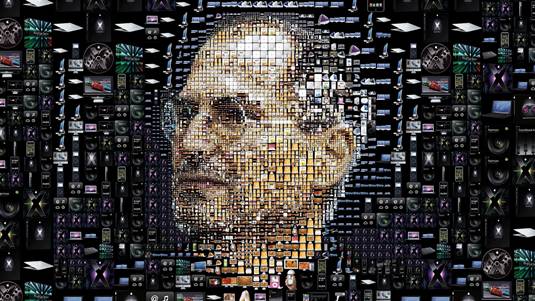 We appreciate to finally see a first glimpse of Two and a Half Men star Ashton Kutcher in full costume on the set of an upcoming indie biopic tentatively titled Jobs: Get Inspired. Kutcher would be playing Apple co-founder Steve Jobs, of course, and TMZ posted the photos taken on a movie set in Los Angeles on Friday, May 11th, 2012. He's seen wearing Jobs' trademark outfit of a black turtleneck, jeans, and New Balance sneakers (Uuups. Looks like Kutcher below is wearing Asics). It's also worth noting that the visionary businessman during his younger years didn't begin wearing his patented 'uniform'. Weighing in on Kutcher's casting, the man behind the project, Mark Hulme recently told Neonwin,
Since our film covers the early years of Apple, when Jobs was in his 20s, we needed an actor who could carry not only the youthfulness of Jobs at the time, but also the psychological complexity. Because of that, and Ashton's physical similarities to Jobs, he's perfect for our film.
Well, one thing's for sure: Jobs and Kutcher are exactly the same height, 6'2. The film, based on a script from Matt Whiteley will cover Jobs' life from 1971 to 2000 and is expected to come out in the fourth quarter of 2012. Yes, there's another Jobs movie currently in the works: Sony Pictures acquired the rights to Walter Isaacson's authorized biography of Jobs and was reportedly trying to get famed writer Aaron Sorkin on board to pen the biopic of former Apple CEO and Pixar exec. Stay tuned.