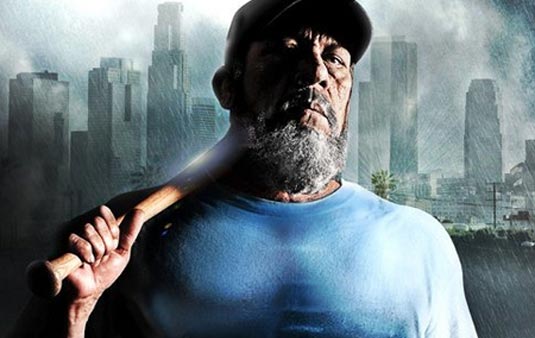 He's mean. He's angry. He's old. Man, this definitely sounds like some sick joke, but hey – it's not and you can find this kind of description in the first trailer for the upcoming Bad Ass movie.
In case you're not so familiar with the whole thing I will inform you that this project comes from director Craig Moss and stars Danny Trejo in the leading role. That should be enough for you to check this out.
I'm not sure what to think about this bus-action, but I'm somehow fascinated with this movie. Apparently – it's based on a true story, with Danny Trejo on board as a decorated (whatever that means) Vietnam war hero who becomes a local legend after a video of him defending himself on a bus goes viral.
And if you take a look at this Bad Ass poster you'll also see that they messed with the wrong senior citizen.
That sure explains everything.
Ron Perlman and Charles Dutton also star in the whole thing and at this moment we can also add that the movie will open next year. But when exactly – stay tuned to find out.