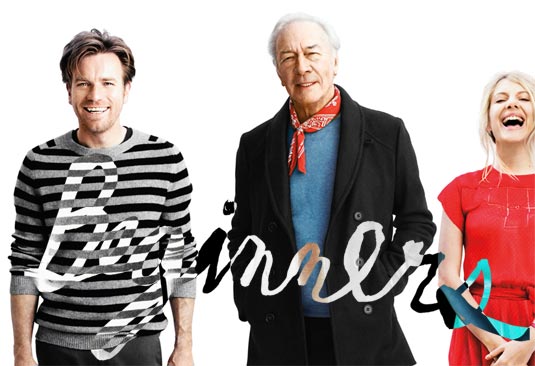 Focus Features has just released the brand new poster for their upcoming film Beginners, which is written and directed by Mike Mills (Thumbsucker).
Ewan McGregor plays Oliver, a young man who is shocked when his 75-year-old father (Christopher Plummer) comes out of the closet after 44 years of marriage. Sadly, his father reveals that he also has terminal cancer, but Oliver is determined to take what he taught him about life and apply it to his budding relationship with a new girl named Anna (Mélanie Laurent).
The film also stars Goran Visnjic, Mary Page Keller, Jodi Long, Kai Lennox, China Shavers, Brian Nolan and Jose Yenque.
Beginners goes into limited release on June 3rd, 2011. If you haven't seen the trailer yet, you can check it out here.