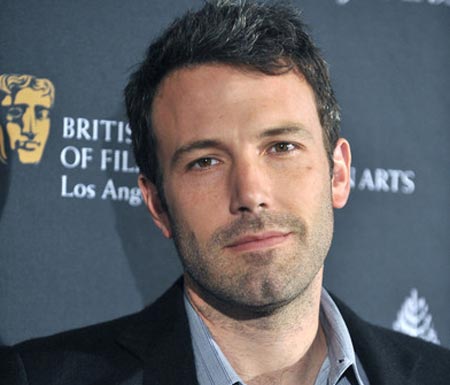 Ben Affleck
is now in talks to direct
Argo
. I know, I know, it's confusing, but as you see, the guy is very busy these days! This time, we're here to talk about a project based on a 2007 Wired magazine article about the 1979-80 Tehran hostage crisis. But, what also sounds interesting at the moment is that
George Clooney
and
Grant Heslov
(The Men Who Stare at Goats) are attached to this one as producers!
Chris Terrio
(Heights) wrote the script based on the article titled
How the CIA Used a Fake Sci-Fi Flick to Rescue Americans from Tehran
which chronicles an effort by the CIA and the Canadian government to rescue six U.S. diplomats from the U.S. Embassy that was controlled by Iranian revolutionaries. To fool the guards, the CIA created a story that the six diplomats were actually a Hollywood crew scouting a movie titled Argo. Using that subterfuge, the six were able to escape. Legendary comic writer/illustrator
Jack Kirby
's artwork was used by the CIA as proof that the movie existed. By the way, Terrio's script landed on the 2010 Black List of Hollywood's best unproduced screenplays, one spot below the
American Bullshit
, and you already remember us writing about that one with Affleck's name attached as well. But, ok, this time it's all about
Argo
, so let us know what you think about the whole thing. And, of course, what do you think, will Affleck and Clooney star in it? Hmmm…?