Movie News
Blake Lively, John Travolta, Uma Thurman Join Savages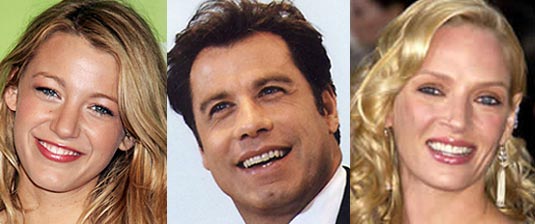 Ready for a little Savages update? Casting, of course! Blake Lively, John Travolta and Uma Thurman have all joined the project that will be directed by Oliver Stone and that already stars Taylor Kitsch, Aaron Johnson, Salma Hayek and Benicio Del Toro.
And, as you already know from our previous reports, the story will center a pair of marijuana growers (Kitsch and Johnson) who get into trouble with a Mexican drug cartel.
As for the rest of the cast, Benicio Del Toro stars as a Mexican drug leader who takes issue with the whole operation, Salma Hayek, plays the role of Mexican cartel queen-pin Elena. Blake Lively will now play the role of O.,Travolta will play Dennis, a burned out DEA agent, and Thurman will play O's mom, Paqu.
As you already know, Savages is an adaptation of Don Winslow's best-selling novel of the same name, from the script written by Winslow and Shane Salerno.
Here's the Savages synopsis: "The future is looking good for Laguna Beach, Calif., marijuana growers Ben and Chon, until they receive an ominous e-mail from the Baja Cartel. Attached is a photograph showing the decapitated bodies of other independent drug dealers. The message is clear: sell your product through us or else.
Ben and Chon try to resist, but matters escalate after cartel thugs abduct Ophelia, the guys' beautiful young playmate and accomplice, and hold her for a cool million ransom. Meanwhile, Elena "La Reina" Sanchez Lauter, the leader of the Baja Cartel, must deal with rival drug gangs and potential overthrow from within. Ben and Chon propose a trade that Elena can't refuse, setting the stage for the violent and utterly satisfying ending. Winslow's encyclopedic knowledge of the border drug trade lends authenticity."