Movie News
Bradley Cooper as Tom Buchanan In Baz Luhrmann's The Great Gatsby?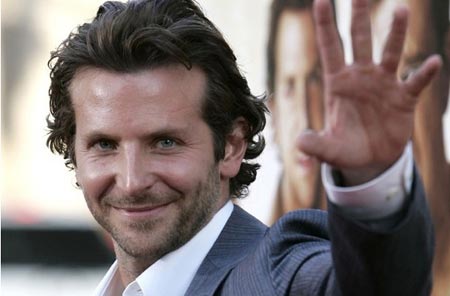 Bradley Cooper has quite interesting plans for the future. Just in case you're wondering why, here we are to answer that question.
According to the latest reports, Cooper is very interested in Baz Luhrmann's upcoming big screen adaptation of the F. Scott Fitzgerald classic, The Great Gatsby. Yes, you read that correctly, so check out the rest of this report for more details.
As we previously reported Baz Luhrmann is in charge for the adaptation of F. Scott Fitzgerald's 1925 novel, that is, this time, set to take the production to Luhrmann's hometown – Sydney, Australia where lensing in 3D will start this August.
By the way, Leonardo DiCaprio is attached to star as Jay Gatsby while Carey Mulligan has been offered the role of Daisy Buchanan. Now, it looks that Cooper wants to play Mulligan's partner – Tom Buchanan?
Here's what Cooper had to say in the interview with the New York Times:
"To me, he's the best character in the book. He's so complicated, he's xenophobic, he's an alcoholic, but he also understands some profound stuff about class. Whoever plays it has to take a gentle hand, because it could so easily be stock, where he's a rich jerk you don't identify with at all. I don't even know if I'm on Luhrmann's radar. Maybe he'll read this article after the role's cast and say, 'Oh. Ha. Yeah, that guy was never going to get it."
We definitely think that 'Hangover" star is good enough for this role in The Great Gatsby, and you? Let us know, and stay tuned!