Movie Trailers
Brand New Clip & Featurette For Horror Thriller SILENT NIGHT, Opening Tomorrow!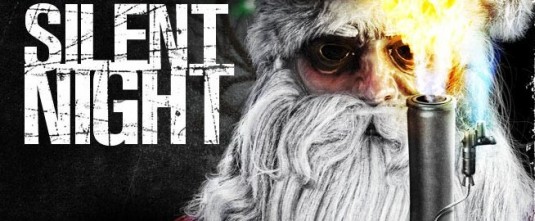 Santa is back, and he knows who's been naughty! As you already see from our title, today we're here to share the latest featurette from Steven C. Miller's horror thriller which opens tomorrow! I'm sure you're going to enjoy in this short video which includes interviews with the cast, but as usual – you'll also have a chance to catch a new clip and check out some new scenes from Silent Night! As we previously reported, the movie is actually a loose remake of Silent Night, Deadly Night, the slasher classic that stunned audiences, was banned across America, and remains the most notorious Christmas movie in history. [jwplayer mediaid="126318″] This time, thanks to director Steven C. Miller and his team, Santa is back, and he's got a brand new bag of tricks! Malcolm McDowell, Jaime King, Donal Logue, Ellen Wong, Lisa Marie and Brendan Fehr all star in this brutal and darkly humorous tale of Christmas gone bad. [jwplayer mediaid="126320″]
As their small midwestern town prepares for its annual Christmas Eve parade, Sheriff and his deputy discover that a maniac in a Santa suit is murdering those he judges as "naughty." Their sins? Porn, adultery, greed… And he will make sure they rest in heavenly pieces…
Silent Night opens in limited theaters tomorrow, on November 30th, 2012!
Make sure you check it out!