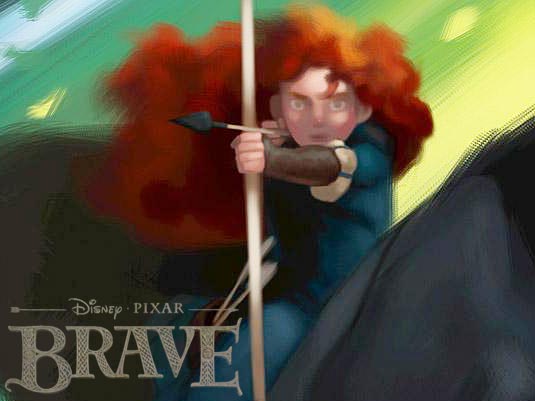 Disney/Pixar released synopsis and four concept art images from the princess fairy tale Brave, formerly titled The Bear And The Bow.
Reese Witherspoon was set to voice the lead character but had to pull out because of scheduling conflicts and was replaced by Scottish actress Kelly Macdonald. The film has also got a new co-director, Mark Andrews, who'll be joining Brenda Chapman in bringing this to our screens.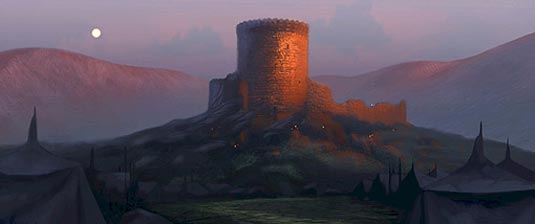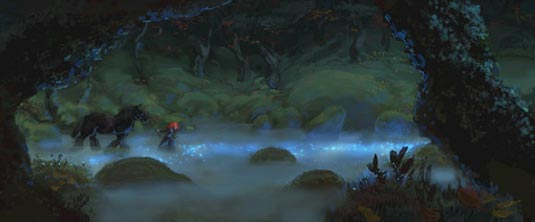 Synopsis: The film features Kelly Macdonald as the voice of Merida, a skilled archer and the daughter of King Fergus (voice of Billy Connolly) and Queen Elinor (voice of Emma Thompson). Determined to carve her own path in life, Merida defies an age-old custom sacred to the uproarious lords of the land: massive Lord MacGuffin (voice of Kevin McKidd), surly Lord Macintosh (voice of Craig Ferguson) and cantankerous Lord Dingwall (voice of Robbie Coltrane). Merida's actions inadvertently unleash chaos and fury in the kingdom, and when she turns to an eccentric old Wise Woman (voice of Julie Walters) for help, she is granted an ill-fated wish. The ensuing peril forces Merida to discover the meaning of true bravery in order to undo a beastly curse before it's too late.
Brave opens in U.S. theaters on June 22, 2012.