Movie News
Brendan Fraser and Dwayne Johnson in 'G.I. Joe'?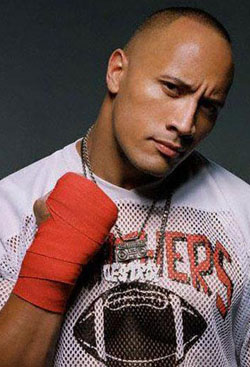 Though the upcoming action film "
G.I. Joe
" has started its production this February, it seems that the casting have yet to be settled as new casting reports are still coming in. The latest reports came from the action adventure film suggested that the former WWE champion
Dwayne "The Rock" Johnson
may get a role in the film, where as
Brendan Fraser
have been tapped to join the cast. Rock has been offered the role of Hector Delgado, a Navy Seal who is nicknamed Shipwreck, while Fraser has been signed to make a cameo appearance in the film as Gung Ho, the Village People-looking soldier. The site further noted that Rock has yet to make any decision on the offer. Meanwhile, on Fraser's role, it was said that the star of "The Mummy: Tomb of the Dragon Emperor" has done shooting for his one scene role. The scene reportedly is taken place at 'The Pit' and it will be showing a training sequence. If the report contains any truth in it, the two Hollywood actors are joining the other already cast members, including
Dennis Quaid, Channing Tatum, Sienna Miller
and
Marlon Wayans, Ray Park, Rachel Nichols, Christopher Eccleston, Arnold Vosloo, Joseph Gordon-Levitt
and
Byung-hun Lee
. The shooting of the
Stephen Sommers
-directed film has been reported to have begun the filming on February 11, 2008. The film is expected to arrive at the theaters on August 7, 2008.