Movie News
Brit Marling Joins Richard Gere and Susan Sarandon for Arbitrage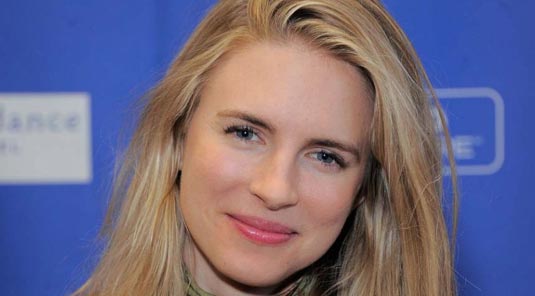 Time for Arbitrage update! Of course, it's a casting update, and today we have something interesting to share with you, because Another Earth star, Brit Marling, has joined the cast of this one.
You probably remember our previous reports that included Al Pacino, Eva Green, rapper Drake, Susan Sarandon and Richard Gere, but it looks that only Sarandon and Gere are now on board for the upcoming Nicholas Jarecki's project.
Here's what Marling revealed in an interview with Movieline:
"I'm doing something in April called 'Arbitrage' that I think will be really fun to do, coming in as an actor with nothing to do with the writing or the producing. That's a lovely experience, to come in and just do that job." We definitely agree with her!
Let us remind you that Nicholas Jarecki penned the script that will center on "a hedge-fund magnate who struggles to complete the sale of his trading business to a big bank before the level of fraud is exposed. Aside from a shady business, the hedge fund guy juggles a wife and an art dealer mistress as well as rivals who want to bring him down."
So, Gere will play that "trouble hedge fund magnate" and Sarandon will play Gere's wife. We previously reported that Eva Green will star as "an art dealer mistress", but as we said, we're not so sure if Green's still on board, and it appears that Marling has replaced her in the role of the art dealer mistress of Gere.
However, that's not such a surprise, since we all know Green is currently prepping to start filming Dark Shadows with Tim Burton.
Filming on Arbitrage is expected to begin in April.