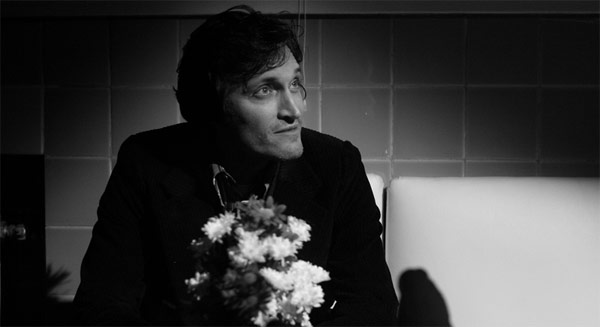 UPDATE May, 18, 2009
–
REVIEW
Francis Ford Coppola
turned down Cannes' non-competing slot, but his latest "
Tetro
" will open Directors' Fortnight program at Cannes Film Festival. We've got today the first official trailer for "Tetro" which stars newcomer
Alden Ehrenreich
as Bennie and
Vincent Gallo
as his brother Tetro. The movie is both written and directed by Academy Award winning Coppola. Bennie (Ehrenreich) travels to Buenos Aires to find his long-missing older brother Tetro (Gallo), a once-promising writer who is now a remnant of his former self. Bennie's discovery of his brother's near-finished play might hold the answer to understanding their shared past and renewing their bond. "Tetro" was shot in Argentina last year and is being released independently by Coppola's own American Zoetrope and is set to debut in very limited theaters in the US starting on June 11th 2009.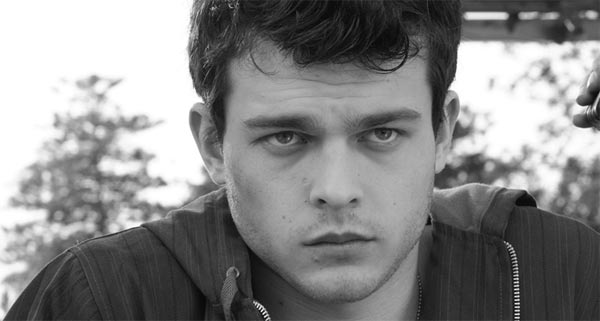 Alden Ehrenreich
You can also
visit "Tetro" official site
U.S. directors have a stronger presence in the Fortnight than in this year's Cannes' Competition. Including "Tetro" the U.S. selection also includes "
I Love You Phillip Morris
," directed by
Glenn Ficarra
and
John Requa
which stars
Jim Carrey
and
Ewan McGregor
; lowbudget comedy "
Humpday
," written and directed by
Lynn Shelton
;
Josh and Benny Safdie
's "
Go Get Some Rosemary
" and immigrant indie dramedy "
Amreeka
" directed by U.S.-born Palestinian/Jordanian
Cherien Dabis
.
Tetro Reviews
"A melodramatic family drama set in a Buenos Aires where even innocent passers-by seem consumed by jealousy and passion, Tetro offers glimpses of a golden-age Francis Ford Coppola in his first original script since The Conversation (1974). Although it feels at times like a vanity project, some strong performances  – most notably by Spanish actress Maribel Verdu (Y tu mama tambien), but also Vincent Gallo in the title role and newcomer Alden Ehrenreich – save all but Tetro's most cringeworthy lines. Ultimately, Tetro looks likely to become what the French call a succes d'estime in the international marketplace (although audiences in Argentina may react poorly to the film's tourist trip through their complex social and cultural drives)…"
ScreenDaily
"Tetro" looks like the work of a film school grad, his head swimming with the classic black-and-white European films of the '50s and '60s and his mind unable to shake his struggles with his family. And yet, its author is Francis Ford Coppola, making a mostly triumphant return to his earlier filmmaking days and to Cannes itself, where he has picked up a couple of Palme d'Ors. …As a critic, it feels good to write positively about one of the American cinema's lost directors. Once so dazzling in his ambition and audacity, Coppola was forced by financial woes to make other people's movies for so many years that when he returned to indie filmmaking with 2007's "Youth Without Youth," the result was a confusing, pretentious work that found favor with few… "Tetro" represents a collision of genres — the coming-of-age tale (Bennie) and the Oedipal conflict in a son who wishes to kill his father (Tetro). In the end, it's about family, about the rivalries, conflicts and healing. It's also about Coppola leaving the U.S. for a bohemian, Italian-influenced district of Buenos Aires to rediscover his art and love for film…" Hollywood Reporter "Neither complete misfire nor triumphant return to form, Francis Ford Coppola's "Tetro" works as a competent family drama right up until the messy final act. If a first-time filmmaker had directed this stylish black-and-white-and-sometimes-color melodrama, it might gain some notice for suggesting great things to come. Instead, on its own terms, the movie is only a mildly interesting entry in Coppola's thirty-plus years of work. At the same time, the plot resonates in context… An autobiographical reading of "Tetro" certainly has merits, but won't change the movie's fairly average appeal. Gorgeous, high contrast imagery and exquisite mise-en-scene show that Coppola can still establish a distinctive mood (the contributions of his longtime editor, the legendary Walter Murch, also come in handy)…"
IndieWire
"Although markedly better than his previous small-scaled, self-financed film, "Youth Without Youth," Francis Ford Coppola's "Tetro" is still a work of modest ambition and appeal. Gloriously shot in mostly black-and-white widescreen in Buenos Aires, Coppola's first original screenplay since 1974's "The Conversation" hinges on the tension between two long-separated brothers dominated by an artistic genius father. The angst-ridden treatment of Oedipal issues makes the picture play out like a passably talented imitation of O'Neill, Williams, Miller and Inge, and thus it feels like the pale product of an over-tilled field. Coppola will release the film himself Stateside, doubtless to marginal returns, and in the long run, "Tetro" likely will be most remembered for introducing a highly promising young actor, Alden Ehrenreich…"
Variety
Check out the complete list of the this year's
Directors' Fortnight lineup
.