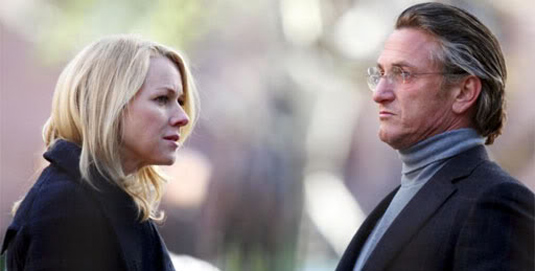 Like you all had a chance to read here on our site, the Cannes Film Festival 2010 starts on May 12th.
There's no time to waste guys, so let's start our little chat about the movies that are in this year competition. One of the interesting titles, with very interesting cast as well, is definitely Fair Game, an upcoming thriller film directed by Doug Liman, starring Naomi Watts and Sean Penn.
Liman directed the movie from the script written by Jez Butterworth and John Butterworth.
So, this one is scheduled to compete for the Palme d'Or at 63rd Cannes Film Festival, and we're looking forward to see this long expected Liman's project.
We already knew some basic things about Fair Game, like it's based on the true story of Valerie Plame, a CIA agent whose status was leaked to the public by the White House, and her husband, Ambassador Joseph Wilson.
Or, if you prefer the full synopsis: "This story is based on the lives of Valerie Plame and Ambassador Joseph Wilson, the married couple drawn into a D.C. firestorm. Plame's status as a CIA agent was revealed by White House officials allegedly out to discredit her husband after he wrote a 2003 New York Times op-ed piece saying that the Bush administration had manipulated intelligence about weapons of mass destruction to justify the invasion of Iraq.
Plame Wilson left the CIA in 2005 and she and her husband filed a civil suit against Vice President Dick Cheney, Karl Rove and Cheney's ex-chief of staff, Lewis "Scooter" Libby. While Rove and Deputy Secretary of State Richard Armitage admitted they leaked her agency status to journalists, Libby was convicted of lying to a federal grand jury about his role in compromising her covert status. Then-President George W. Bush commuted Libby's 30-month sentence in 2007, but stopped short of granting him a full pardon, despite aggressive lobbying by Cheney before Bush left the White House in January. "
As you already guess, Naomi Watts is playing Valerie Plame, while her husband Joseph Wilson is played by Sean Penn. Is there anybody who still has no idea who these two people are? Yeah, we thought so.
Obviously, no better names for this kind of roles, so no wonder we already have a chance to read it's described as: "…a wonderful human drama with political suspense that should interest anybody no matter how they vote."
On the other hand, let's don't forget to say that Doug Liman is best known as the producer of 2004 The Bourne Supremacy as well as 2007 The Bourne Ultimatum and he directed and produced 2002 The Bourne Identity.
So, as you see, not much to worry about when it comes to Fair Game.
As always, we are here to wish them good luck in competition night, and to keep you inform of all news that refers to Cannes Film Festival. Remember to stay tuned!