One of the most anticipated and long-awaited movie, Terrence Malick's The Tree Of Life, premiered at this year's Cannes Film Festival won the Palme d'Or! Malick didn't show up and instead Bill Pohlad and Dede Gardner (producers) accepted the prize, saying he was too shy to show. According to THR, Pohlad explained that Malick was back home in Austin. "He's very excited. He's thrilled," the producer said later, at the closing-night dinner. "He's a good guy and just likes to be private; no insults to anybody. That's his way." Once Upon a Time in Anatolia from Turkish director Nuri Bilge Ceylan and The Kid With a Bike by Belgian brothers Jean-Pierre and Luc Dardenne shared the Grand Prix.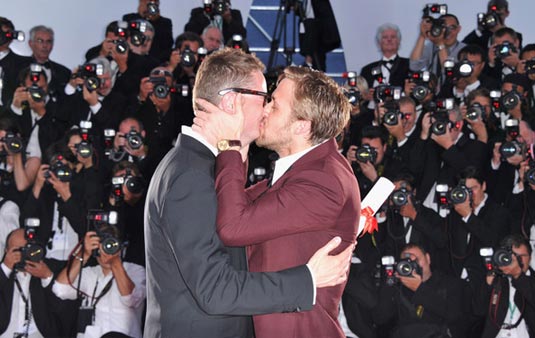 Danish helmer Nicolas Winding Refn was named best director for his Los Angeles-set action-thriller, Drive. The director thanked a list of people. In his acceptance speech, he called Ryan Gosling "my favorite alter ego."
Kirsten Dunst received the actress award for her performance in Lars von Trier's Melancholia. "Thank you so much. Wow – what a week it's been," Dunst said. "This is an honor that's once in a lifetime. Thank you to the Cannes Film Festival for allowing the film to still be in Competition."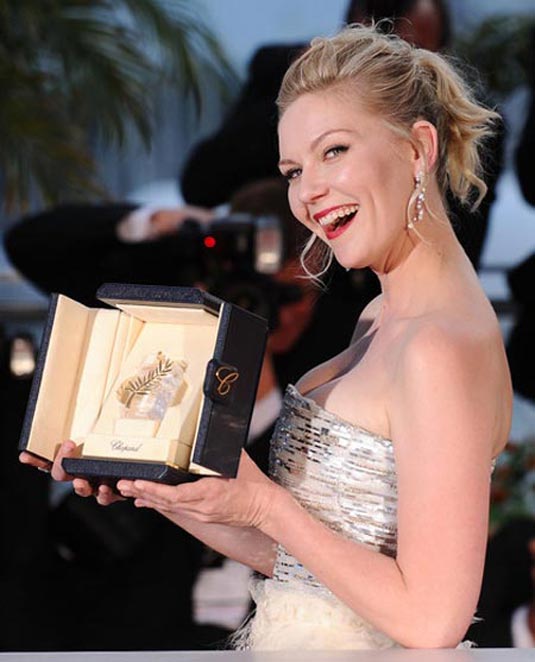 Dunst also thanked von Trier:  "I want to thank Lars for giving me the opportunity to be so brave in this film. It's such a special night for me." After the awards ceremony, French director Olivier Assayas, a member of the jury, said: "It is one of his best films. We all agreed about the condemnation of his comments made during his press conference. But the film is very well acted, very well written. It's a great work."
French star Jean Dujardin won actor award for Michel Hazanavicius' The Artist. According to Deadline, Dujardin "got the biggest ovation of the night and did a little dance upon hitting the stage."
"I'm in another world. I thought it was impossible to get the money to make it even though it was a wonderful idea. I'm gonna make the most of this. I would be stupid not to," he told the press and added: "I'm a French actor, I want to do French films." The jury prize went to Polisse by French director Maiwenn, while Israeli writer-director Joseph Cedar took the screenwriting honors for Footnote.
You can check out the list of Cannes films In Competition And here's the list of the winners: Palme d'Or The Tree Of Life by Terrence Malick Grand Prix The Kid with a Bike by Jean-Pierre and Luc Dardenne Once Upon A Time In Anatolia by Nuri Bilge Ceylan Best Director Nicolas Winding Refn for Drive Best Actor Jean Dujardin for The Artist Best Actress Kirsten Dunst for Melancholia Best Screenplay Joseph Cedar for Footnote Jury Prize Polisse by Maïwenn Un Certain Regards Winners Best First Film Las Acacias by Pablo Giorgelli Short Film Palme d'Or Cross-Country by Maryna Vroda
[youtube]http://www.youtube.com/watch?v=xOeDNy-GLjE[/youtube]