Movie Posters
THE HUNGER GAMES: CATCHING FIRE New Poster With Katniss Everdeen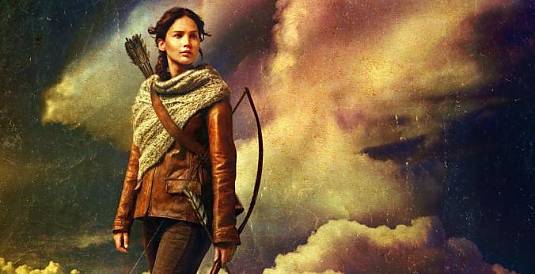 Hey guys, time for us to share another poster for the upcoming The Hunger Games: Catching Fire movie. Nothing spectacular, just Jennifer Lawrence aka Katniss Everdeen standing on a cliff holding her bow and arrow. But she looks pretty cool, and she's definitely ready for more Capitol adventures. In other words: the Sun persists on rising, so I make myself stand… This November, director Francis Lawrence is bringing us the second installment in The Hunger Games trilogy. The film begins as Katniss Everdeen has returned home safe after winning the 74th Annual Hunger Games along with fellow tribute Peeta Mellark, played by Josh Hutcherson.
After returning home, they must embark on a "Victor's Tour" of the districts, leaving behind their close friends and family. During the tour, Katniss senses that a rebellion is brewing in the districts, but the Capitol is still firmly in control as President Snow prepares the 75th Annual Hunger Games, known as a Quarter Quell.
Also starring Liam Hemsworth, Lenny Kravitz, Elizabeth Banks, Stanley Tucci, Donald Sutherland, Toby Jones, Woody Harrelson, Jena Malone, Philip Seymour Hoffman (and more), The Hunger Games: Catching Fire is set to hit theaters on November 22nd, 2013. Click on the poster to enlarge & stay tuned for more updates!