Movie News
Catherine Zeta-Jones and Judy Greer Join PLAYING FOR KEEPS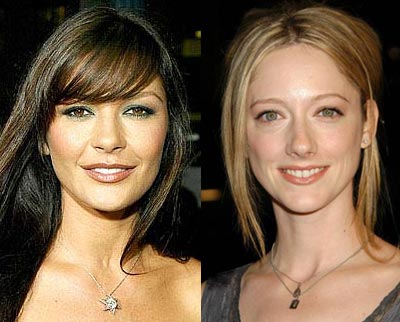 Time for a little casting update!
Gabriele Muccino
's upcoming
Playing For Keeps
is getting bigger. According to the latest reports,
Catherine Zeta-Jones
and
Judy Greer
have joined the cast that already includes
Gerard Butler, Uma Thurman, Jessica Biel
and
Dennis Quaid
. Yeah, yeah, you already remember our previous report about this one, but it's always the right time for this kind of update. So check it out. The story centers on George Dryer (Gerard Butler), a former soccer player who returns to try and fix things up with his son (Noah Lomax) and ex-wife (Jessica Biel) – who is engaged to remarry someone else – and ends up coaching the boy's soccer team. He becomes the subject of public's fascination and desire by every bored house wife in town, in particular the stunning Patti (Uma Thurman) who sets out on a mission to seduce the coach. Dryer must try to survive the tremendous temptations of Patti and advances of the other soccer moms, in addition to renew his relationship with his son. Now we learned that Zeta-Jones is on board to play a hot newscaster, while Greer will take on the role of a lathered-up housewife. As we previously reported Dennis Quaid will play a rival soccer coach. Filming on
Playing For Keeps
began shooting this week in Shreveport, Louisiana. Stay tuned!