Movie Posters
Check Out New International Poster For SILENT HILL: REVELATION 3D!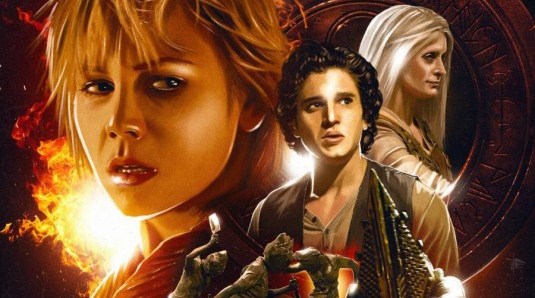 The revelation leads her deeper into a demonic world that threatens to trap her forever
. Maybe that's why
Adelaide Clemens
looks so scared in this new international poster for the upcoming
Silent Hill: Revelation 3D
movie, which is set to open this month! So far the whole thing looks great, and I guess we're more than ready to see some dangerous adventures of Heather Mason? Written and directed by
Michael J. Bassett
,
Silent Hill: Revelation 3D
is the sequel to a 2006 hit film
Silent Hill
, directed by
Christophe Gans
. As you already know, this well-known horror story is actually a live-action adaptation of the survival horror video game of the same name, created by
Konami
. Bassett's sequel will center on a teenager named Heather Mason and her father, who are always one step ahead of dangerous forces that she doesn't fully understand. On the eve of her 18th birthday, plagued by horrific nightmares and the disappearance of her father, Heather discovers she's not who she thinks she is. The rest of the cast includes
Sean Bean
,
Kit Harington
,
Radha Mitchell
,
Deborah Kara Unger
,
Carrie-Ann Moss
,
Malcolm McDowell
,
Martin Donovan
and
Heather Marks
, and the movie is set to hit the theaters on October 26th, 2012.