Movie Posters
Check Out: Poster, Full Trailer & Clip For David Guy Levy's Horror Thriller WOULD YOU RATHER, Opening Next Week!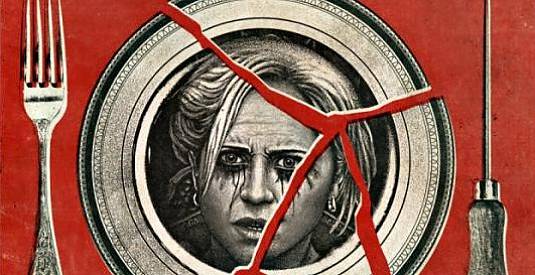 Are you guys ready for a deadly game? David Guy Levy's horror thriller Would You Rather finally opens next week, and just in case you're not so sure if this movie deserves your attention – we're here to share two great videos from the whole thing. One woman, determined to save her brother, and one sadistic aristocrat determined to ruin their lives – this already sounds like a pretty cool plot! David Guy Levy directed the movie from a script written by Steffen Schlachtenhaufen, which centers on a young woman named Iris and her brother Raleigh who has leukemia. In order to pay for treatment and help her brother, Iris agrees to compete in a pretty weird version of the well-known party game only with a little catch – players must instantly act on their choices, rather than simply explaining them, and the game's stakes are lethal! [youtube]http://www.youtube.com/watch?v=it5XICr93wU[/youtube] Starring Brittany Snow as Iris, Logan Miller as her brother and Jeffrey Combs as that wealthy bastard named Shepard Lambrick, Would You Rather is set to open in limited theaters on February 8th, 2013. [youtube]http://www.youtube.com/watch?v=m5fgF_uSiTk[/youtube]
In the wake of her parent's death, Iris struggles to make ends meet while caring for her terminally ill younger brother. Shepard Lambrick, a seemingly philanthropic aristocrat, expresses an interest in helping them. When he invites her to an exclusive dinner party, she accepts. Also attending the dinner party are seven more desperate individuals. They soon find themselves trapped in Lambrick's mansion and forced to play a sadistic game of Would You Rather, where the winner will be awarded untold amounts of money. As the game progresses, the dilemmas Iris and the other players face grow increasingly deadly.
Click on the poster for a larger version, and let us know what you think!