Movie News
Milla Jovovich to Star in Clock Tower (updated)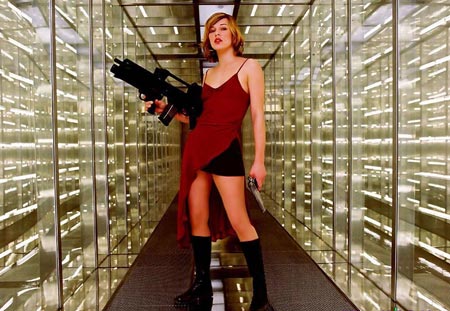 Resident Evil star
Milla Jovovich
has signed on for the best-selling survival horror video game franchise from
Capcom
, "
Clock Tower
". She has joined
Brittany Snow
(Prom Night) and
Alyssa Jayne Hale
in the film. In the movie a woman is tormented by an evil that has haunted her family for generations, but the only man who believes her is the psychiatrist she meets in a mental institution. Together they must find the source of her family's damnation and then fight for their lives, until the curse is finally laid to rest.
Martin Weisz
is directing the project for
Senator Entertainment
and
The Weinstein Company
. Shooting is set to begin in November. Update:
While we've confirmed our previously reported rumor, it appears Milla is denying the claim via an official fansite. I guess it's time to file this one back as RUMOR once again.
[source:
Bloody-Disgusting
]