Movie News
Check Out the New TRON: UPRISING Trailer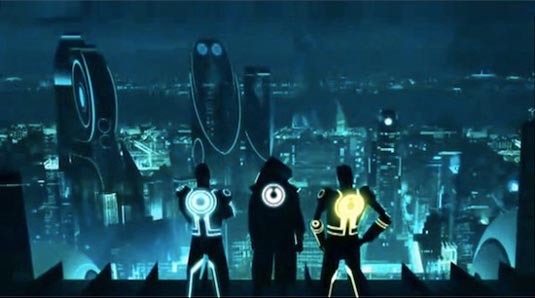 "On the Grid, a new hero will reprogram the future." This time, the story is focused on the events taking place between the ones from the popular 1982 movie
TRON
and its 2010 sequel,
TRON: Legacy
. The series follow Beck, a young program who becomes the unlikely leader of an underdog- programs revolution inside the computer world of The Grid. His mission is to free his home and friends from the reign of the villainous Clu and his henchman General Tesler. Beck will be trained by Tron – the greatest warrior the Grid has ever known. Tron will not only teach Beck the fighting skills he needs to challenge this brutal and devastating military occupation, but will also be a guide and mentor to him as he grows beyond his youthful, impulsive nature into a courageous, powerful leader. Destined to become the new protector of the system, Beck adopts Tron's persona and becomes the archenemy of Tesler and his oppressive forces. The voice cast includes
Elijah Wood
as Beck,
Emmanuelle Chriqui
as Paige,
Mandy Moore
as Mara,
Nate Corddry
as Zed,
Lance Henriksen
as Tesler,
Paul Reubens
as Pavel,
Reginald VelJohnson
as Able and
Bruce Boxleitner
reprising his role as Tron.
TRON: Uprising
is a combination of 2D and CG animation. Produced by Disney Television, the animated series will be realeased on Disney XD in June, and here we have a nice sneak-peek in its imaginative world. [youtube]http://www.youtube.com/watch?v=1JqpoLZJkx0&feature=related[/youtube]