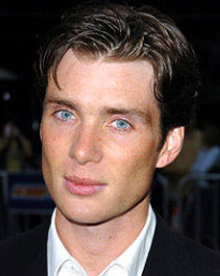 Cillian Murphy is quite busy these days, and right after Inception he will jump to the new thriller titled  Retreat.
He is set to star with Thandie Newton in a movie that will be produced by Magnet Films. Check out the rest of this report for some interesting details about the story that's already being described as a mix between Dead Calm and Knife in the Water…
Carl Tibbets, who previously worked as an editor on Alien vs Predator is making his directorial debut from a script he wrote.
The movie will follow Cillian Murphy and Thandie Newton as husband and wife who rent a remote island cottage while trying to repair their marriage.
One day they find a biohazard-suited soldier washed up on the beach, who warns them that everybody on the mainland has been killed by an airborne virus. That's when the psychological fun-and-games begin.
Filming begins this September on location in Wales, and we definitely expect more details as soon as possible.
Make sure you stay tuned for more updates!