Movie News
Coen Brothers' True Grit Opens Berlin Film Festival 2011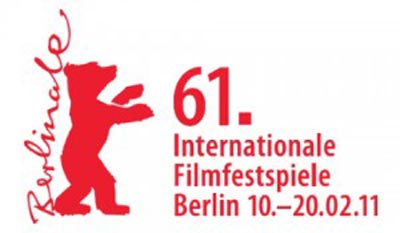 The
Berlin International Film Festival
, or if you prefer – the
Berlinale
, is one of the world's leading film festivals, and something that's definitely worth our attention. And if you thought we were going to miss this spectacle – you were wrong, because we're also curious to find out who will return home with the Golden and Silver Bears statues! The 2011 Berlin film festival opens tonight with the
Coen brothers
' Western remake
True Grit
, so let's get started. We all know, this remake of a 1969 classic Western, is already a nominee in even 10 categories, including best picture for the upcoming
Oscar
. And, by the way the filmmaking team
Joel and Ethan Cohen
also earned Oscar nods as best director. The remake is already out in North America and so is not eligible for prizes at the closing ceremony on February 19, but it will screen out of competition today. While we're still here at this title, let me remind you that
Jeff Bridges
is a nominee for his starring role as U.S. Marshall Rooster Cogburn, a role made famous by John Wayne, while fourteen-year-old
Hailee Steinfeld
is nominated for her supporting role in the film.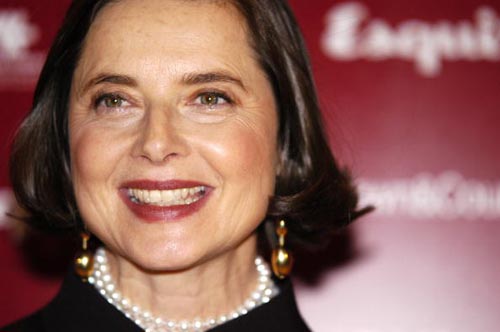 10-day program also includes
Ralph Fiennes
' debut as a director
Coriolanus
, the upcoming war movie starring
Ralph Fiennes
and
Gerard Butler
and J.C. Chandor's finance thriller
Margin Call
with
Kevin Spacey, Paul Bettany
and
Jeremy Irons
. This year, the festival aims to promote
3D
, with the premieres of
Wim Wender
's 3D dance film
Pina
about choreographer Pina Bausch and
Werner Herzog
's
Caves of Forgotten Dreams
about prehistoric paintings in France, pretty straightforward documentary –
only
in 3D. In competition that would be French director
Michel Ocelot
's 3D film
Tales of the Night
. [youtube]http://www.youtube.com/watch?v=cXpFD7gi8R0[/youtube]
Wim Wenders' Pina Trailer
The four new selections out of competition all represent Europe. They include the new film by Austrian director Wolfgang Murnberger –
My Best Enemy
,
Unknown
, by Jaume Collet-Serra starring
Liam Neeson, Diane Kruger
and
Bruno Ganz
and
Service Entrance
by Philippe Le Guay, starring Fabrice Lucchini, Sandrine Kiberlain and Carmen Maura. Ok, you can see the rest of this list below, but let's not forget one of the most interesting things at this year's Berlinale – the absent
Jafar Panahi
! The Iranian director was invited to be on the jury but he was sentenced in December to six years in prison. Panahi, whose film
Offside
won the festival's Silver Bear award in 2006, has been banned from making films or traveling abroad for 20 years! Imagine that! "His conviction violates the right to freedom of expression and the freedom of art" – the festival said, while jury president
Isabella Rossellini
said inviting Panahi was an "attempt to take a very strong position for freedom of speech and freedom of artists." [youtube]http://www.youtube.com/watch?v=oZFP5HfJPTY[/youtube]
Werner Herzog's Cave of Forgotten Dreams Trailer
So, you can already tell that the
61st Berlin Film Festival
will be an interesting one. We'll definitely keep an eye on the whole thing.
IN COMPETITION
The Turin Horse
– Béla Tarr Hungary, France, Germany, Switzerland
The Prize
– Paula Markovitch Mexico, France, Polond, Germany
Tales Of The Night
– Michel Ocelot France
Sleeping Sickness
– Ulrich Köhler Germany, France, The Netherlands
The Forgiveness Of Blood
– Joshua Marston U.S.A., Albania
A Mysterious World
– Rodrigo Moreno Argentina, Germany, Uruguay
Innocent Saturday
– Alexander Mindadze Russia, Germany, Ukrania
Nader And Simin, A Separation
– Asghar Farhadi Iran
Margin Call
– JC Chandor U.S.A.
Come Rain, Come Shine
– Lee Yoon-ki Republic of Korea
If Not Us, Who
– Andres Veiel Germany
Coriolanus
– Ralph Fiennes United Kingdom
The Future
– Miranda July Germany, U.S.A.
Our Grand Despair
– Seyfi Teoman Turkey, Germany, The Netherlands
Lipstikka
– Jonathan Sagall Israel, United Kingdom
Yelling To The Sky
– Victoria Mahoney U.S.A.
OUT OF COMPETITION
Almanya
– Yasemin Samdereli Germany
My Best Enemy
– Wolfgang Murnberger Austria, Luxembourg
Service Entrance
– Philippe Le Guay France
Unknown
– Jaume Collet-Serra Germany, United-Kingdom, France
Pina
– Wim Wenders Germany, France
True Grit
– Joel and Ethan Coen U.S.A (Opening Film) [youtube]http://www.youtube.com/watch?v=CUiCu-zuAgM[/youtube]
True Grit Trailer