Movie News
Colin Firth and Emily Blunt Set to Pair an Untitled Dark Comedy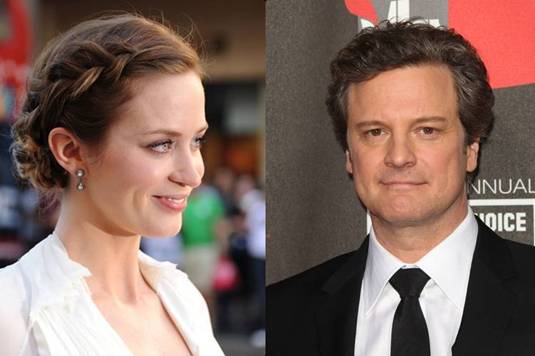 A man who finds his life turned upside down and wants to reinvent himself since family hates him and he hates his job, so he falsified death certificate aiming to build a new identity – then, he meets a woman who's also looking for a new beginning and together they break into vacant houses and pose as the owners, becoming friends in the end.
Yep, this will be Dante Ariola's first feature which synopsis sounds interesting but the names of lead actors hit the jack pot. Best Actor win for his starring role in The King's Speech and Matt Damon's shining co-star in The Adjustment Bureau, Colin Firth and Emily Blunt will have direct effects on this new film's quality.
Two favorite Brits have signed on to star in an untitled dark comedy that'll be the debut feature film for commercial director Dante Ariola, making it an impressive cast for a first timer.
Based on a screenplay by Becky Johnston (Seven Years in Tibet) the movie is set to roll in the fall this year.
Shaded lead Firth will next be seen in the upcoming Gambit as well as in Chan-wook Park's horror film Stoker.
The busy Blunt has a full slate of films currently shooting or ready for release including The Muppets, Looper and Five Year Engagement.
Until more details arise, check out teaser trailer for the short film Steve debuted at last year's London Film Festival and featured a cast which includes outstanding Colin Firth.
[youtube]http://www.youtube.com/watch?v=OrlWEdt_r8A&[/youtube]
Steve Trailer (Short Film Starring Colin Firth and Kiera Knightley)