Movie News
Come Together For Sundance Film Festival 2011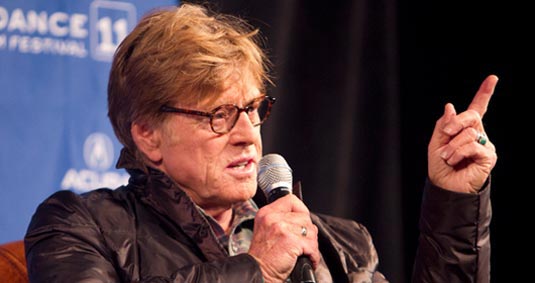 With a record six films in this year's U.S. Dramatic Competition developed through the Sundance Institute Labs, Sundance President and Founder
Robert Redford
news press conference calling for renewed focus on how the original mission for the Institute still defines the Festival.
We're always asking, 'What are we doing, why are we here, what's the point of all of this?' The point simply has been to do whatever we can to create opportunities for new artists."
Redford put into perspective all of the ways that the Institute has grown since its founding thirty years ago, from the Labs growing into a constant support system for filmmakers to the advent of the Sundance Channel, Sundance Theatres, and to developing projects online and beyond. He spoke strongly about the potential of new technology and of the Internet,
as long as we adapt to them and stay focused on the mission of helping filmmakers get their work out."
Because of that sundance.org/festival: refurbished last August, now offers updates and video interviews so you can see 12 of this year's short films, plus eight other classic shorts from the past on
youtube.com/ytscreeningroom
.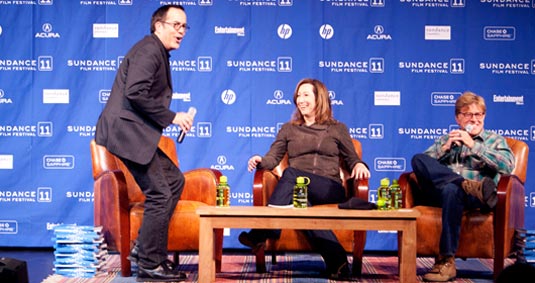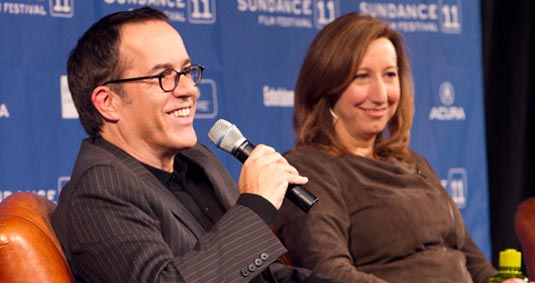 The
Sundance Film Festival
opened on Thursday night four feature films instead of only one, including a documentary about calypso singer
Harry Belafonte
and a teen lesbian drama. Redford called Belafonte's tale "a story about a man whose story should be told for generations to come," and the documentary earned a standing ovation. The other screenings included:
Pariah
, the tale of a young black lesbian who yearns to come out of the closet;
The Guard
, an Irish buddy-cop comedy starring
Don Cheadle
and
Brendan Gleeson
; and
Project Nim
, a British documentary about a chimpanzee raised as a human being in an ethically questionable experiment. The annual showcase for independent movies runs through January 30, and takes place as bold discoveries from last year's event, including
The Kids Are All Right
and
Winter's Bone
, vie for attention during Hollywood's awards season.