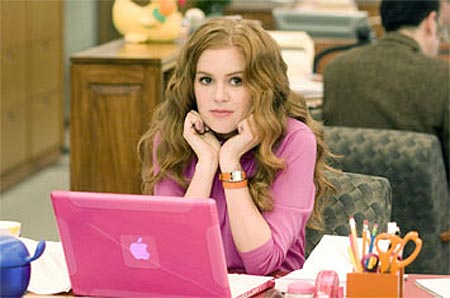 A new trailer and poster for the Isla Fisher comedy "Confessions of a Shopaholic", based on a Sophie Kinsella's best-selling series of novels, has been released.
The film stars Isla as Rebecca Bloomwood, a girl who loves shopping but winds up in credit card debt and has to take a job writing for a fashion magazine to pay for it all. Zaniness, it is assumed, ensues as she interacts with high-society and finds true love and all that stuff that jazz.
Confessions of a Shopaholic is directed by P.J. Hogan, of My Best Friend's Wedding and Peter Pan previously. The screenplay was written by Tim Firth (Calendar Girls, Kinky Boots) and Tracey Jackson (The Guru, The Other End of the Line).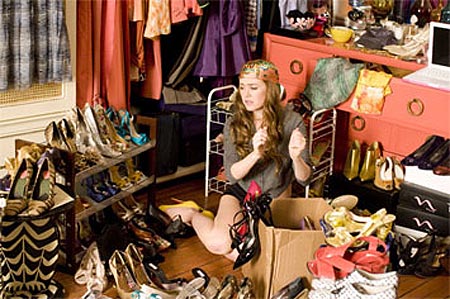 Disney will be releasing "Confessions of a Shopaholic" in theaters on February 13th, 2009.
[flv]http://media2.firstshowing.net/firstshowing/confessionsofashopaholic.flv[/flv]