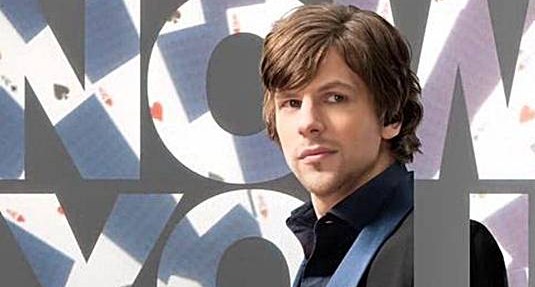 A few days ago we shared eight character posters for the upcoming Now You See Me, now it's time to check them all out once again – but watch out, this time they're moving! Just kidding, head inside to see eight new motion posters (just as the first hypnotizing one) for Louis Leterrier's crime thriller & let us know what you think!
You already had a chance to see the trailer, some clips and even the opening sequence from Now You See Me, which is set to hit theaters on May 31st, 2013.
So, I guess you're familiar with the story – a group of Robin Hood-style magicians are ready to use their illusions, steal money and give it to their audience.
In other words, we have a super-team of the world's greatest illusionists who pull off a series of daring heists against corrupt business leaders during their performances.
Jesse Eisenberg, Isla Fisher, Morgan Freeman, Woody Harrelson, Mark Ruffalo, Michael Caine, Mélanie Laurent and Dave Franco are all on board for this caper story, let's take another look at their characters: