Movie Trailers
THE GREAT GATSBY Opens Tomorrow: The Latest Clips, Featurettes & TV Spots!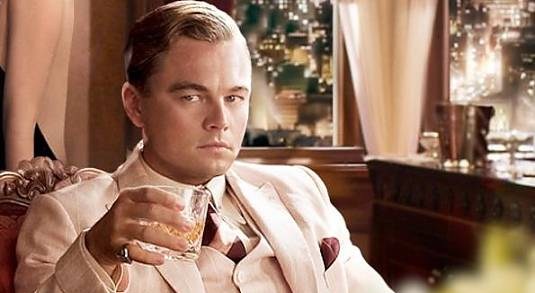 Leonardo DiCaprio says that his Jay Gatsby is a character that has created himself according to his own imagination and dreams. Guess that's exactly the thing with The Great Gatsby movie – we can all relate to that dreamer! As you already know, Baz Luhrmann's romantic drama (in 3D!) opens tomorrow, so we're here to give you more clips, more TV spots, and even more featurettes from the whole thing. Enjoy! [jwplayer mediaid="150119″] Let us first remind you that Baz Luhrmann co-wrote the script with Craig Pearce, based on F. Scott Fitzgerald's 1925 novel of the same name. [jwplayer mediaid="150121″] The movie revolves around DiCaprio's character – a millionaire named Jay Gatsby and his neighbor Nick, played by Tobey Maguire, who recounts his encounter with Gatsby at the height of the roaring twenties, an era of loosening morals, glittering jazz and bootleg kings. [jwplayer mediaid="150123″] But the rest of the cast looks pretty cool as well. Carey Mulligan stars as Daisy Buchanan, Carraway's cousin, who's very easily led and drawn to the strongest force in the room. Or, as Mulligan explained:
I think she's very reactive, I just don't think she acts very well. I don't think she makes decisions for herself. There were so many turns in her personality and so often she doesn't say what she means and so often she says things for effect, and that's really fun to play.
[jwplayer mediaid="150124″] Then, we also have Daisy's husband Tom Buchanan, played by Joel Edgerton, a guy who embodies the ultra-wealthy kind of characters of that era, and is married to a woman who actually had a chance at love with someone who didn't have the money. [jwplayer mediaid="150125″] Here's what Edgerton has to say about his character:
I'm fascinated by that. I understand that there's a love there, but there's also something deeper about the culture of money. Tom is the bad guy, he's a bully, he's very destructive and he's also super rich and entitled.
[jwplayer mediaid="150126″] Isla Fisher is also on board. She plays Myrtle Wilson, the character who intertwines the entire story together in The Great Gatsby. She's the wife of mechanic George Wilson, played by Jason Clarke, but, she's also the insecure one, the emotional one and (un)fortunately – the fake one. [jwplayer mediaid="150128″] Looks promising, hope you agree? Let us know what you think about these videos, and don't forget – The Great Gatsby opens tomorrow, May 10th, 2013.