Movie News
DALLAS BUYERS CLUB Reveals New Photos With Matthew McConaughey, Jennifer Garner & Jared Leto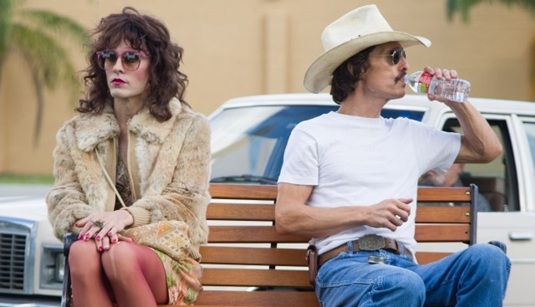 The last time we talked about Dallas Buyers Club, we shared the very first set photos with skinny Matthew McConaughey, pretty uptight Jennifer Garner and Jared Leto aka drag queen. Today we're back to show you pretty much the same thing – seven new (official) pics from Jean-Marc Vallee's upcoming drama. Head inside to take a look!
So, as we previously reported, Vallee directed the whole thing from a script written by Craig Borten and Melisa Wallack, which is based on the true-life tale of Ron Woodroof.
For those of you who may have missed the plot, the movie revolves around Texas electrician Woodroof, played by McConaughy, and his battle with the medical establishment and pharmaceutical companies after being diagnosed as HIV-positive in 1986.
In other words, the film will focus on his search for alternative treatments that helped established a way in which fellow HIV-positive people could join for access to his supplies.
Read more details:
In 1986, Ron was blindsided by being diagnosed as HIV-positive and given 30 days to live. With the U.S. still internally divided over how to combat the virus and restricting medications, Ron grabbed hold of non-toxic alternative treatments from all over the world by means both legal and illegal. Seeking to avoid government sanctions against selling non-approved medicines and supplements, he established a "buyers club," which fellow HIV-positive people could join for access to his supplies.
McConaughey plays Ron, Garner stars as his doctor Eve Saks, while Leto portrays his fellow patient named Rayon. Dallas Buyers Club is set to premiere this September at the Toronto International Film Festival, and is then set to hit theaters on December 6th, 2013. Make sure you click on all these pics to enlarge, and stay tuned for more updates. Hope we'll soon have a trailer to share!