Movie News
Dane DeHaan Joins The Wettest County in the World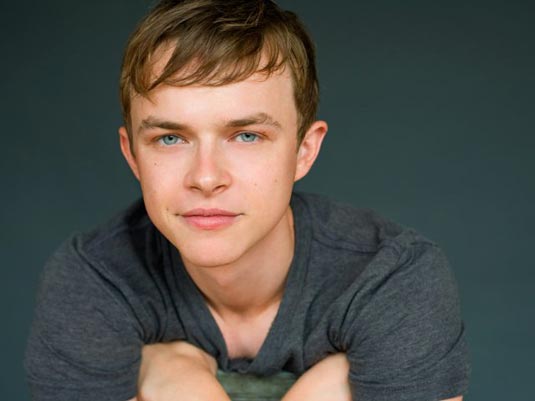 Dane DeHaan
has joined the cast of
The Wettest County in the World
. We already
wrote
about the upcoming
John Hillcoat
's movie and just in case you're wondering who DeHaan is, we're here to clear things out. He's the guy from HBO drama
In Treatment
, as well as titles like
Jack & Diane
and
True Blood
. Young actor joins the cast that already includes
Tom Hardy, Shia LaBeouf, Jessica Chastain
and
Jason Clarke
. From a screenplay by
Nick Cave
and adapted from the novel of the same name by
Matt Bondurant
, The Wettest County In The World follows "…the Bondurants, bootlegging brothers runnin' stills, runnin' loads, and runnin' from the law in Depression-era Virginia. The book is mainly narrated through the experience of the youngest Bondurant, Jack, and his family's moonshine enterprise supplies the action in a plot that evokes the culture of distilling and distributing white lightning. To optimistic Jack, bootlegging is both a bond to his older brothers, Forrest and Howard, and a means to make cash to impress a girl. Forrest, by contrast, is taciturn and suspicious: the world is violent, and he meets it on that ground. Tender of the stills and imbiber from same, burly Howard is always ready to take on the Bondurants' enemies, corrupt law officers. Wending through this conflict in flash-forward mode is novelist Sherwood Anderson, who plumbs the Bondurant story a few years after the brothers' climactic confrontation with the county sheriff. Descriptively gritty and emotionally resonant, novelist Bondurant dramatically projects the poverty and danger at the heart of the old-time bootlegging life." Hardy is on board to play Forrest, the middle brother, Chastain his love interest. LaBeouf is Jack, the youngest brother and main protagonist, while DeHaan would play the role of teenage bootlegger Cricket, crippled by rickets who is Jack's partner in crime and shenanigans. At this moment, still no word on what role Clarke will take.
The Wettest County in the World
shoots later this year aiming for a 2012 release.