Movie News
Dave Franco as a Villain Eric in the Upcoming 21 Jump Street with Johnny Depp Making a Cameo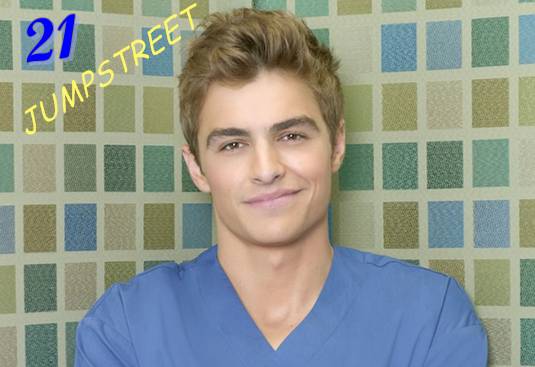 While James Franco is off the handle multiple processing tasks, his brother Dave Franco may be going to draw attention.
According to Deadline the 25-year-old has just signed on to play the villain in the upcoming movie reboot of the popular '80s TV show, 21 Jump Street.
It's rumored that Johnny Depp, one of the show's original stars, may possibly take off his pirate hat to make a cameo in the pic!
In addition, Jonah Hill and Channing Tatum have both signed on to the feature, despite that none of them look like teenagers. But let's be honest: It wouldn't really be Hollywood if thirty-somethings weren't playing high-scholars.
Before this big break the youngest Franco has a few small roles in flicks like Greg Mottola's awarded comedy Superbad and Noah Baumbach's nominated comedy-drama Greenberg, as well as a starring role in the largely not-so-prized final season of Scrubs, an American comedy-drama television series created in 2001 by Bill Lawrence and produced by ABC Studios.
The other is landing a starring role in the horror remake Fright Night, which stars Anton Yelchin, Colin Farrell, and McLovin' Christopher Mintz-Plasse.
The story in the remake of the '80s horror comedy Fright Night revolves around a weird high school kid named Charley Brewster (Yelchin) who discovers that his next door neighbor, Jerry Dandrige (Farell), is actually a nefarious vampire. With the help of this best friend 'Evil' Ed Thompson (Christopher Mintz-Plasse) and the popular girl in school (Imogen Poots), Charlie must get Jerry…before Jerry gets him.
What do you think of this?
[youtube]http://www.youtube.com/watch?v=xTpc9IW0Zyk[/youtube]
21 Jump Street – Hanson Gets Shot