Movie News
DAWN OF THE PLANET OF THE APES Enlists Gary Oldman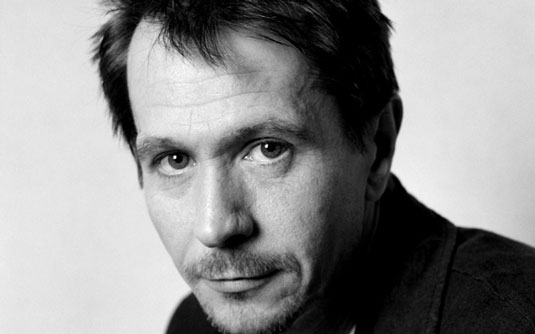 After recently added Jason Clarke and Kodi Smit-McPhee to Matt Reeves' Dawn of the Planet of the Apes, the turn has come for Gary Oldman to join.
The Mark Bomback script takes place 15 years after the events of Rise of the Planet of the Apes and finds humanity all but wiped out by the race of super-intelligent apes. Part of the story centers on a group of scientists in San Francisco who are mounting a resistance against their new oppressors while Caesar (returning Andy Serkis) struggles to maintain dominance over his kingdom.
Oldman recently starred in John Hillcoat's Lawless and reprised his role as Commissioner Gordon in last part of Batman trilogy, The Dark Knight Rises. We can see him later this year in Robert Luketic's Paranoia and early next year in Jose Padilha's RoboCop.
It looks like Oldman will play Dreyfus, the leader of a human colony in the sequel, which is expected to start filming this spring and be released on May 23rd, 2014.
Here's an interesting old-style poster for you to check out – I'm not sure if it's fan-made or not, so if you happen to know for a fact, please let us know in the comments, for credits where it's due: