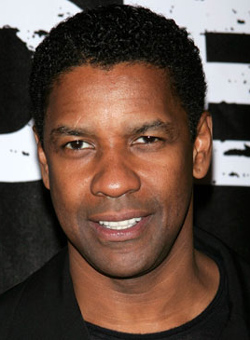 Hey,
Denzel Washington
's fans, check this out! He is in talks to star in
Safe House
, spy thriller that has already been described as a mix between
Collateral
and
Three Days of the Condor
. Sound's even better now that we know he's going to play a villain in
Daniel Espinoza
's film, which has been written by
David Guggenheim
. Safe House is a story about: "a young CIA agent, who is the sole survivor of an attack on a CIA safe house. Figuring he's immortal, he's chosen by his agency to escort a dangerous prisoner to another safe house. The lucky guy has to survive the prisoner, inhospitable territory, and attackers who want the agent and his prisoner dead." So, as you see, Denzel Washington is not going to play the CIA agent, he's definitely going to be on the "other side" this time, taking the role of the "dangerous prisoner." Nothing strange, since we all remember he was great in movies like
The Book of Eli, The Great Debaters
and
American Gangster
. So we have no doubt that he's a perfect one for this kind of role, right?
Safe House
is expected to start production later this year, and until then make sure you check Washington in action film
Unstoppable
alongside
Chris Pine
and
Rosario
Dawson
. With every new "safe" detail, we'll be back, so stay tuned!