Venice Film Festival
Detective Dee and the Mystery of the Phantom Flame by Hark Tsui, Venice Film Festival 2010
Detective Dee and the Mystery of the Phantom Flame
, quite interesting title selected
In Competition
at this year's
Venice Film Festival
, and a movie that is already being described as an "intelligent entertainment at its very best".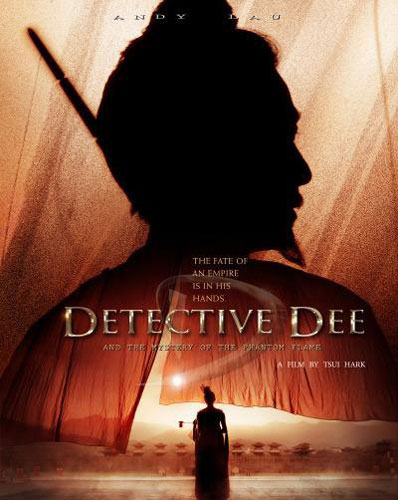 The latest project from Chinese director
Hark Tsui
is actually based on the iconic figure of Di Renjie, a legendary minister of state in the Tang Dynasty (618 – 907 AD) who was known for his ability to solve the most complicated cases with his extensive knowledge of science and human nature, coupled with his mastery of martial arts. Hark's Detective Dee Detective Dee and the Mystery of the Phantom Flame is a uniquely appealing counterpart to his modern western equivalent, Sherlock Holmes, and the movie brings to the screen a brand new, original adventure. Set during the reign of China's first female Emperor, Wu Zetian, the story unfolds around a series of inexplicable spontaneous combustions that have killed dignitaries. Feeling threatened by the mysterious deaths, Wu sends for Detective Dee, whom she had ordered to be arrested and imprisoned eight years before, after he criticized her grab for power. Dee is an unlikely candidate to be at the court of the Empress, but he is also the only one capable of solving the mysteries. Movie has an excellent cast that includes
Andy Lau, Tony Leung Ka Fai, Bingbing Li, Carina Lau
and
Jean-Michel Casanova
.