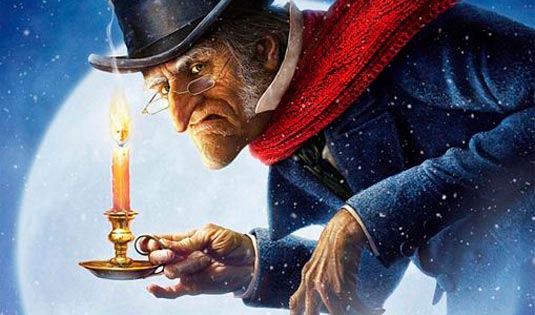 The poster for writer/director Robert Zemeckis' "A Christmas Carol" starring Jim Carrey, has appeared online.
Disney's A Christmas Carol captures the fantastical essence of the classic Charles Dickens tale in a groundbreaking 3-D motion picture event.
Ebeneezer Scrooge (Jim Carrey) begins the holiday with his usual miserly contempt, barking at his faithful clerk (Gary Oldman) and his cheery nephew (Colin Firth). But when the ghosts of Christmas Past, Present, and Yet to Come take him on an eye-opening journey, revealing truths Old Scrooge is reluctant to face, he must open his heart to undo years of ill will before it's too late.
"A Christmas Carol" will be shown on May 18, 2009 at Cannes Film Festival before appearing in theaters on November 6th.