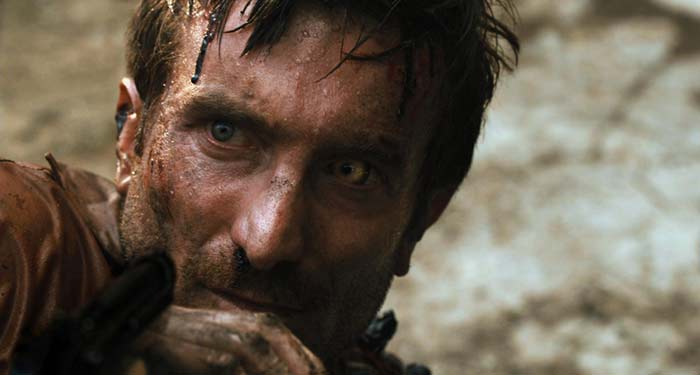 Today we have new poster and two photos from "District 9" directed by Neill Blomkamp who is is best known for directing commercials and short films. The film is done documentary style and tells the story of an alien race that comes to Earth for an unknown reason. They are forced to live as refugees in South Africa. "District 9″ is based on "Alive in Joburg," a short film directed by Neill Blomkamp, Sharlto Copley, Simon Hansen and Shanon Worley, which was a faux-documentary film about a South African slum that was housing for an alien race living on Earth, and the various policies enacted against them, along with interviews with various "civilians" and "government officials" and how they feel on the situation.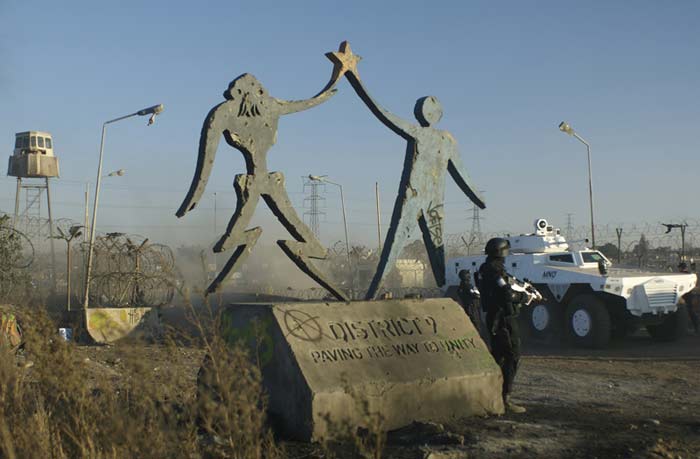 The first trailer featured an alien talking at the end, but we didn't know what the alien was saying or looked like. You can watch also new trailer for the sci-fi movie with both subtitles and a better look at the alien.
The movie stars Sharlto Copley, David James, Jason Cope, Mandla Gaduka, Vanessa Haywood, Kenneth Nkosi, Louis Minnaar, William Allen Young, Hlengiwe Madlala and Robert Hobbs. "District 9" produced by Peter Jackson opens August 14th, 2009.