Movie News
DON'T MISS Ryan Gosling, Eva Mendes & Bradley Cooper In New THE PLACE BEYOND THE PINES Photos!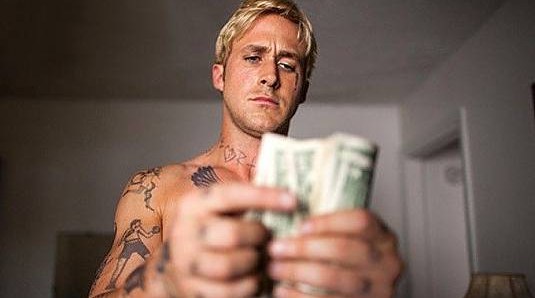 A few days ago we shared the latest poster for the upcoming crime drama The Place Beyond the Pines, which is set to open next month, and today we're here to update our little gallery with 12 completely new images from the whole thing! In other words – you'll have a chance to take a much better look at Ryan Gosling, Bradley Cooper and Eva Mendes in the rest of this report – click continue & enjoy! Derek Cianfrance directed the movie from a script he co-wrote with Ben Coccio and Darius Marder, and as you already know – the whole thing is described as a sweeping emotional drama which explores the unbreakable bond between fathers and sons. This multi-generational story centers on a motorcycle stunt rider who considers committing a crime in order to provide for his newborn child, an act that puts him on a collision course with a cop-turned-politician. Or, if you prefer the official synopsis:
Luke is in constant motion, a high-wire motorcycle stunt performer who travels from town to town with the carnival. Passing through Schenectady in upstate New York, he tries to reconnect with a former lover, Romina, only to learn that she has in his absence given birth to their son Jason. Luke resolves to forsake life on the road and to provide for his newfound family, taking a job as car mechanic with Robin. Robin soon discovers Luke's special talents, and proposes to partner with him in a string of spectacular bank robberies. But it is only a matter of time before Luke will run up against the law – which comes in the form of Avery Cross. Avery is an ambitious rookie cop navigating a local police department ruled by the menacingly corrupt detective Deluca. When Avery, just beginning to balance his profession and his family life with wife Jennifer and their infant son AJ, confronts Luke, the full consequences will reverberate into the next generation. It is then that the two sons, Jason and AJ, must face their fateful, shared legacy…
Starring Ryan Gosling as Luke, Bradley Cooper as Avery Cross, Eva Mendes as Romina, Ray Liotta as detective Deluca, Rose Byrne as Jennifer, Dane DeHaan as Jason, Emory Cohen as AJ and Ben Mendelsohn as Robin, The Place Beyond the Pines is set to open in limited theaters on March 29th, 2013. In case you've missed it – here's the first trailer and first clips from the movie. Make sure you click on all these images for a better look & stay tuned for more updates!