Today we have the first two clips from the upcoming drama film
The Place Beyond the Pines
co-written and directed by
Derek Cianfrance
and starring
Bradley Cooper, Ryan Gosling,
and
Eva Mendes
. Gosling plays Luke, a motorcycle stunt rider and habitual loner who works for a travelling carnival, roaming from town to town. After reuniting with his sometime girlfriend Romina (Eva Mendes), Luke discovers that he has fathered a son. Determined to meet his responsibility but unable to support a family, Luke opts to start robbing banks. On his getaway motorcycle, Luke is magnificent: skilled, daring, reckless and macho. But on one heist he draws the pursuit of rookie cop Avery (Bradley Cooper). It proves a fateful confrontation. The cast also includes
Rose Byrne, Mahershala Ali, Dane DeHaan, Bruce Greenwood, Ray Liotta
, and
Ben Mendelsohn
.
The Place Beyond the Pines
comes to theaters in 2013.
Clip #1
Clip #2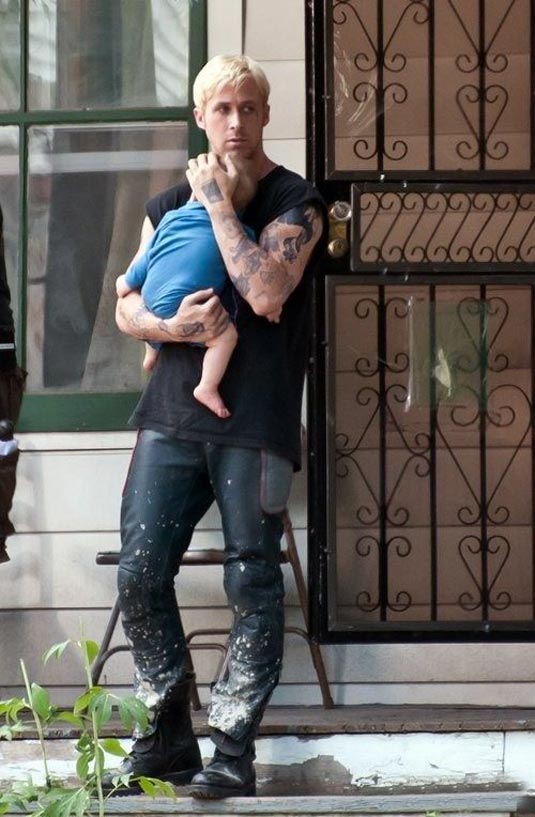 Ryan Gosling