Movie Trailers
New Trailer For DRIFT, Starring Sam Worthington & Xavier Samuel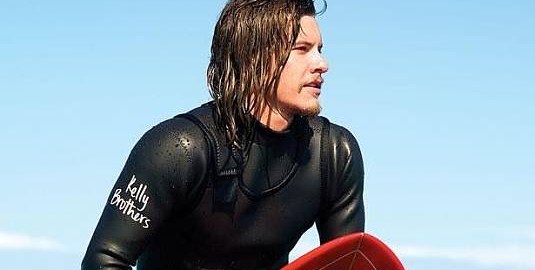 We already shared some pretty cool images and clips from the upcoming Australian surf drama Drift, now it's time to add a brand new US trailer for the whole thing. Inspired by actual events, the pic revolves around two brothers who set up a surf gear shop, but… there's more to a story than waves and surfing. Head inside to take a look… [jwplayer mediaid="157856″] Written and directed by Morgan O'Neill and Ben Nott, the movie follows the two Kelly brothers who launch a backyard surf business, re-thinking board design, crafting homemade wetsuits and selling merchandise out of their van.
Battling big waves, small town conservatism and criminals, the brothers give rise to a global brand. A story of passion, corruption, friendship and loyalty, deadly addictions and fractured relationships, the movie tells a tale of courage and the will to survive at all odds.
Starring Sam Worthington, Myles Pollard, Xavier Samuel, Lesley-Ann Brandt, Robyn Malcolm, Steve Bastoni and Aaron Glenane, Drift is set to hit theaters on August 2nd, 2013. Let us know what you think about this drama & stay tuned for more!