Here's the full teaser for
Drive Angry 3D
as shown at Comic-Con 2010. In the film
Nicolas Cage
throws on another wig and channels his inner "Grrrrr" and stars as Milton, an alcoholic felon who's just broken out of jail in an attempt to stop the cult that already murdered his daughter from sacrificing his infant granddaughter next. He has three days and he's gonna have to "drive angry" in order to save her.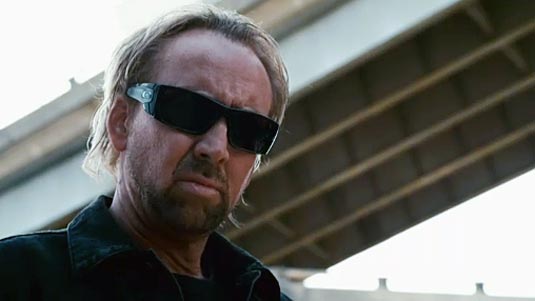 Drive Angry, Nicolas Cage
The film co-stars
William Fichtner, Amber Heard
(The Stepfather) and Twilight's
Billy Burke
. Drive Angry comes to theaters February 11th, 2011. You can check out the teaser trailer from the upcoming
Patrick Lussier
(My Bloody Valentine 3-D)
film and let us know what you think.