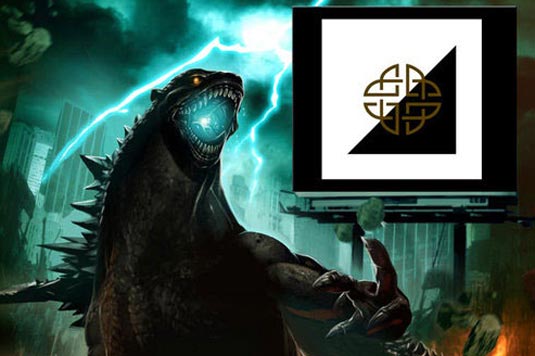 Legendary Pictures unveiled their new
Godzilla
, using Augmented Reality at the San Diego Comic-Con, over the weekend. Legendary, the folks behind
300
and
The Dark Knight
, had announced their
acquisition of the character in March
, and back then the movie seemed to be moving. Fast-forward to July, and the first sign of the film has shown up at Comic Con.
"Our plans are to produce the Godzilla that we, as fans, would want to see,"
Legendary CEO
Thomas Tull
told THR a few months ago.
"We intend to do justice to those essential elements that have allowed this character to remain as pop culturally relevant for as long as it has."
Legendary Pictures and Warner Bros. Pictures will choose the director soon but they're hoping the movie will hit theaters in 2012.
Godzilla concept art, Legendary Pictures
[youtube]http://www.youtube.com/watch?v=4wAd0c4gEds&feature=player_embedded[/youtube]