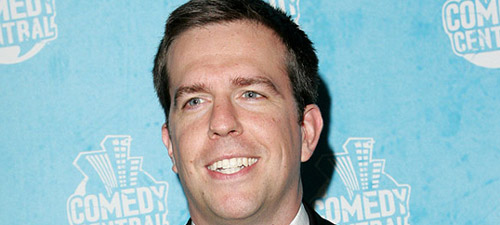 Of course, when you see Ed Helms' name involved in some report, you already know that some comedy is coming.
This report is no exception, because we've just learned that The Hangover star will play the lead in Rob Pearlstein's upcoming project titled True North. And that's not all.
Apparently he will also serve as an executive produce, and that definitely means this project deserves our attention, so let's start.
Written by Pearlstein, True North will follow a workaholic father who slips into a two-year coma after suffering through a horrific plane crash.
Upon emerging from the coma, the once debonair man finds that he has undergone reconstructive facial surgery and looks nothing like his former self. He then must track down his family and reconnect with his former life.
As you already guess, Ed Helms is set to star as above mentioned workaholic father, which definitely sounds interesting.
After all, he's the star of NBC's The Office, and he also executive produced and starred in this year's Cedar Rapids, which premiered at the Sundance Film Festival in January.
So, we have no doubts that this project is a perfect one for him.
We'll keep an eye on True North, stay tuned for more updates!