Movie News
Eleanor Tomlinson in Bryan Singer's JACK THE GIANT SLAYER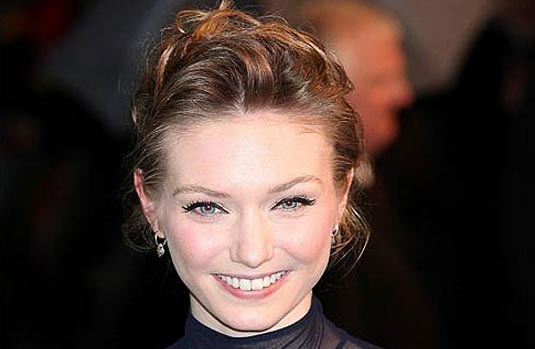 More casting updates for today, guys! According to the latest reports,
Bryan Singer
's upcoming movie
Jack the Giant Slayer
 just found its princess. It's British actress
Eleanor Tomlinson
, probably best known from
Alice in Wonderland
. Now, she's set to play princess Isabella, opposite previously reported
Nicholas Hoult
, who stars as the titular Jack. So, you already know some rumors about the plot – when a princess is kidnapped, a long-standing peace between men and giants becomes threatened, and a young farmer is given an opportunity to lead a dangerous expedition to the giant kingdom to rescue her. On the other hand,
Ewan McGregor
joined the cast last week as the leader of the king's elite guard, and fighter of giants, as well as
Stanley Tucci
, who is signed to star as the villain.
Bill Nighy
and
John Kassir
take on the role of the two-headed leader of the giants.
Jack the Giant Slayer
 filming is set to begin this month in London.