Movie News
Elisabeth Rohm Joins Taylor Lautner in Abduction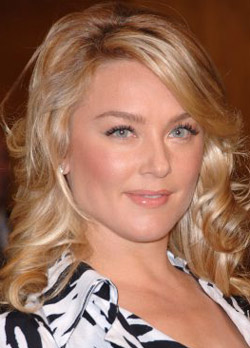 Elisabeth Rohm
has joined the cast of an upcoming
John Singleton
's thriller
Abduction
. Yes, we do know that she's a 37-year old actress, but that has nothing to do with her new role, since she's going to play a mother of 18-year-old
Taylor Lautner
. As you see, previously reported
Emily Mortimer
, is no longer part of this project, and Lautner just got himself a brand new mum! Taylor Lautner is set to play a character named Nathan who "enters a world of adventure" after he finds his own baby pictures on a missing persons website, and by the way discovers that his parents may not be his real parents. From that moment starts the part that sounds like Bourne-style thriller, including conspiracy, espionage and essentially running for his life. Elisabeth Rohm, whose previous film appearances include Miss Congeniality 2: Armed and Fabulous, as well as a long-running role in Law And Order, will play Lautner character's biological mother. The rest of the cast includes
Lily Collins
as Nathan's girlfriend,
Maria Bello
as his mother,
Jason Isaacs
as his father,
Denzel Whitaker
as his best friend,
Alfred Molina
as a dogged CIA agent who is one step behind, determined to bring the teenager in alive",
Sigourney Weaver
as Nathan's psychiatrist and
Michael Nyqvist
as the villain.
Abduction
was recently bought for nearly $1 million by Lionsgate in a rare sale of a spec script (script that was written without any upfront studio commitment or commission) from newcomer
Shawn Christensen
and the movie is scheduled for a 2011 release. Stay tuned!