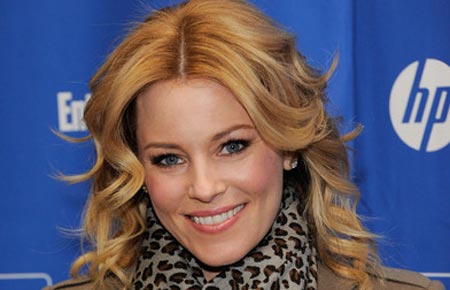 I'm sure you're all waiting to hear what's new with that Gary Ross' adaptation of The Hunger Games, so here we are for a little update! Elizabeth Banks is in talks to join the cast of this project that already has quite interesting names on board: Jennifer Lawrence, Josh Hutcherson, Liam Hemsworth, as well as latest addition Dayo Okeniyi and Amanda Stenberg.
But first, let us remind you that The Hunger Games chronicles "…a dystopic Capitol which requires its twelve subjugated districts to pay tribute in the form of a teenage boy and girl, forced to participate in the annual "Hunger Games," a fight-to-the-death live televised event. Katniss Everdeen's little sister is chosen in the lottery to participate and Katniss volunteers to take her place.
Although persevering through hardship is commonplace for Katniss, she must start making choices that weigh survival against humanity and life against love in order to win the games and return home."
If negotiations work out, Banks would play Effie Trinket, a pink-haired showbiz type (imagine Banks!) who becomes the handler of Katniss, the heroine played by Jennifer Lawrence.
As we previously reported, Liam Hemsworth will play Gale Hawthorne, while Josh Hutcherson is going to be Peeta Mellark.
Amanda Stenberg and Dayo Okeniyi were cast earlier Monday as Rue and Thresh, respectively.
As we said, The Hunger Games novel, written by Suzanne Collins, has been on the New York Times best seller list for over 100 consecutive weeks. Foreign rights for the book, published by Scholastic have been sold in 41 countries.
Lionsgate will release The Hunger Games on March 23, 2012.