Movie News
Emilia Clarke To Star In James Franco's Adaptation Of THE GARDEN OF LAST DAYS!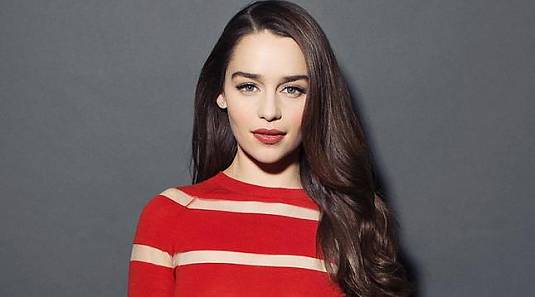 It's all about a Florida strip club in the upcoming The Garden of Last Days movie! And what definitely sounds great is that James Franco is on board to direct this adaptation of the 2008 novel of the same name written by Andre Dubus III. But, as you already see from our title – that's not all, 'cause we've just learned that Emilia Clarke is set to play the female lead in the whole thing. Find more details in the rest of this report… So, at this moment we know that Franco will direct the movie from a script written by Hanna Weg, and the movie will revolve family and sexual values over the course of a night set in a Florida strip club. According to the latest reports, Game of Thrones star Emilia Clarke is set to play a stripper named April who brings her 3-year-old daughter to work. In case you want even more details about this story, here's the official description of the novel:
The story revolves around the lives of three deeply flawed, driven people whose paths intersect on a September night in Florida. April, a stripper, has brought her daughter to work at the Puma Club for Men. There she encounters Bassam, a foreign client both remote and too personal, and free with his money. Meanwhile, another man, AJ, has been thrown out of the club, and he's drunk and angry and lonely. From these explosive elements comes a relentless, raw, and page-turning narrative that seizes the reader by the throat with psychological tension, depth, and realism.
The Garden of Last Days is scheduled to begin shooting in July. Stay tuned for more updates!