Movie News
Eva Mendes and Greta Gerwig in The Place Beyond the Pines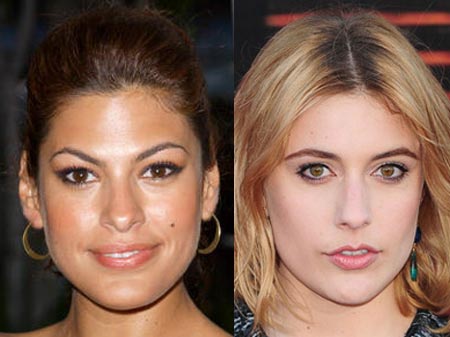 Here's something interesting! The Place Beyond the Pines is an upcoming project that comes from Blue Valentine director Derek Cianfrance, and a project that will definitely have an interesting cast on board!
Movie already stars Ryan Gosling and Bradley Cooper, but according to the latest reports, they will have some lovely company, because Eva Mendes and Greta Gerwig have just signed on to star in this "multi-generational crime drama".
Yes, that's exactly how they already describe this movie. Or, if you prefer Cianfrance's explanation:
"I have a film called The Place Beyond the Pines, which is all about fathers and guns, and it has motorcycles and guns in it… It's kind of an epic movie.
It takes place over a couple of generations and it's kind of a crime story, kind of a mystery. I've had people tell me they feel like its The Deer Hunter meets The Godfather."
So, at this moment we know that the film will follow a motorcycle stuntman who supports his son by robbing banks, played by Ryan Gosling, who finds his opposite number in police officer played by Bradley Cooper.
As you already guess, Mendes will star as the love interest to Gosling's character, a bank robber, while Gerwig will play wife to Cooper's politician.
Filming on The Place Beyond the Pines starts next month.