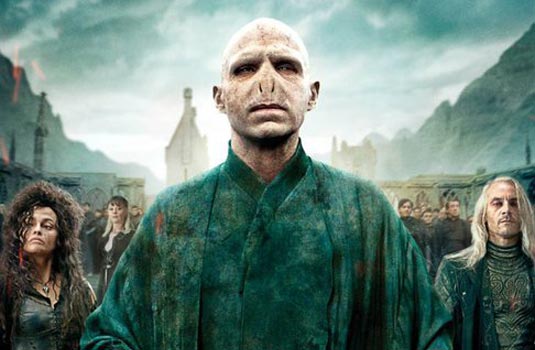 Today we have two new posters for Harry Potter and the Deathly Hallows: Part 2. Check them both out below (click either for a larger version)
The film was written by Steve Kloves, writer of Harry Potter and the Half-Blood Prince. David Yates, director of both Harry Potter and the Order of the Phoenix and Half-Blood Prince, directed both Part 1 and Part 2.  Daniel Radcliffe, Emma Watson, Rupert Grint, Ralph Fiennes, Alan Rickman, Helena Bonham Carter, Dave Legeno, David Thewlis, and Bill Nighy stars.
Deathly Hallows: Part 2 opens in 3D/2D theaters and IMAX 3D on July 15, 2011.

Harry Potter and the Deathly Hallows: Part 2 Posters
For more on Harry Potter and the Deathly Hallows: Part 2, be sure to check out the following:
Harry Potter and the Deathly Hallows: Part 2 11 Action Posters
Harry Potter and the Deathly Hallows: Part 2 Trailer
Harry Potter and the Deathly Hallows: Part 2 Photos