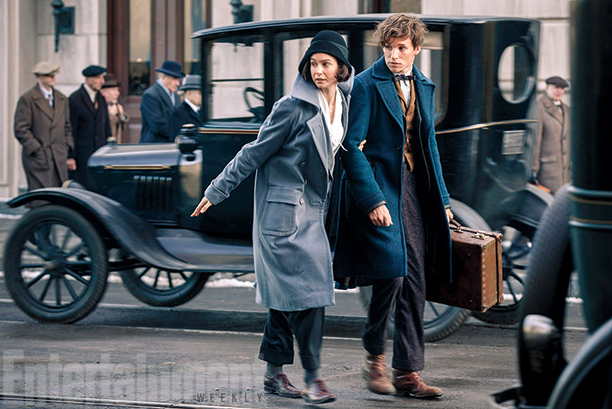 A couple of new photos and logo have been released for Fantastic Beasts and Where to Find Them.
The 'Harry Potter' prequel, based on a J.K. Rowling novel of the same name, stars Eddie Redmayne as the magizoologist who goes on an adventure in 1926 New York, 70 years before Harry Potter reads his first book in school. The movie follows Newt as he heads out on an adventure from New York City to study all the magical creatures of the wizarding world, eventually writing a book that becomes a staple text at Hogwarts.
Other cast members of the fantasy film include Katherine Waterston, Colin Farrell, Ezra Miller, Jon Voight and Samantha Morton. It is directed by David Yates.
The Warner Bros. adaptation of J.K. Rowling's novel is set to hit theaters on November 18, 2016.
What do you think of the first Fantastic Beasts and Where to Find Them photos? Let us know in the comments below.