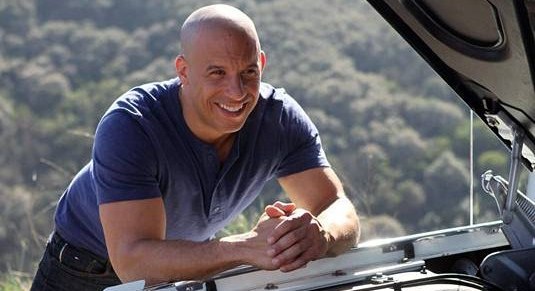 Consider this as a huge
Fast & Furious 6
update! A brand new TV spots and three new featurettes from
Justin Lin
's upcoming movie have arrived just in time to remind you that the highly anticipated franchise action sequel is set to hit theaters this month. More videos – more footage, head inside to check out some great scenes from Piccadilly Circus and see what's so special about shooting in Europe!
In the meanwhile, let us once again remind you that
Justin Lin
directed the whole thing from a script written by
Chris Morgan
, which revolves around a professional criminal gang (led by Dominic) who have retired following their successful heist in
Fast Five
, but – remain wanted fugitives…
In other words, Dominic and his crew of international thieves and drivers are wealthy, but their criminal records prevent them from returning to their home countries.
Meanwhile, Hobbs has been tracking an organization of lethally skilled mercenary drivers across 12 countries, whose mastermind is aided by a ruthless second-in-command revealed to be the love Dom thought was dead, Letty. The only way to stop the criminal outfit is to outmatch them at street level, so Hobbs asks Dom to assemble his elite team in London. Payment? Full pardons for all of them so they can return home and make their families whole again…
Starring
Vin Diesel
,
Paul Walker
,
Dwayne Johnson
,
Jordana Brewster
,
Michelle Rodriguez
,
Tyrese Gibson
,
Sung Kang
,
Gal Gadot
,
Chris Bridges
,
Elsa Pataky
,
Luke Evans
and
Gina Carano
,
Fast & Furious 6
is set to hit theaters on May 24th, 2013.
Let us know what you think about these clips & stay tuned for more!