Movie News
First Look at Photos from THE ABCS OF DEATH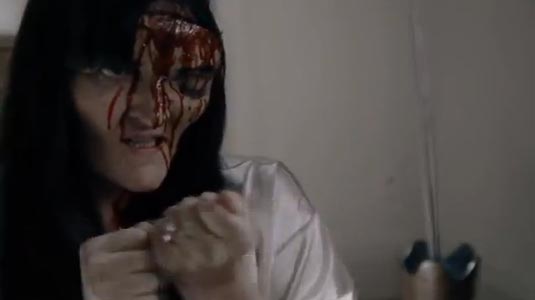 While genre fans get their very own festival later in September with Austin's increasingly large Fantastic Fest, the Toronto International Film Festival is not to be left out, with a selection of big horror premieres set for their Midnight Madness strand.
Among them is The ABCs of Death, an exciting (and quite impatiently awaited) endeavor from Drafthouse Films, where twenty-six filmmakers from around the world (including a competition winner) have been commissioned to make brief, gory, horror shorts revolving around their particular letter of the alphabet.
With names like Ben Wheatley, Angela Bettis, Ti West, Adam Wingard, Jorge Michel Grau, Srdjan Spasojevic and Nacho Vigalondo involved, you can bet we'll be paying attention when the film premieres at Toronto Film Fest next month.
The official synopsis (?):
"It was a cinematic challenge like no other: twenty-six directors from around the world — all connected to fantastic or horror cinema — each shot a short film about death based on a word starting with a selected letter from the alphabet, showcasing death in all its vicious wonder and brutal beauty. Directors include the warped minds behind Hobo With a Shotgun, You're Next, Tokyo Gore Police and A Serbian Film, to name just a few."
Here are the weird/gory pics: